"the laughs never stopped!"
- Pastor Jon Brennan, Owensboro, KY
321 Improv will bring tears to your eyes, a pain to your side, and make your face ache from laughter. Experience an evening of unique, interactive comedy as 321 Improv instantly turns audience suggestions into hilarious scenes. An evening with 321 Improv is unlike anything you've been part of before and no two shows will ever be the same.
LEARN MORE ABOUT 321 IMPROV →
FEATURED
VIDEO
Check out the promotional videos about 321 Improv; see performance videos from a live 321 Improve show; or see some behind the sense video of the guys goofing around before the show.
View More Videos →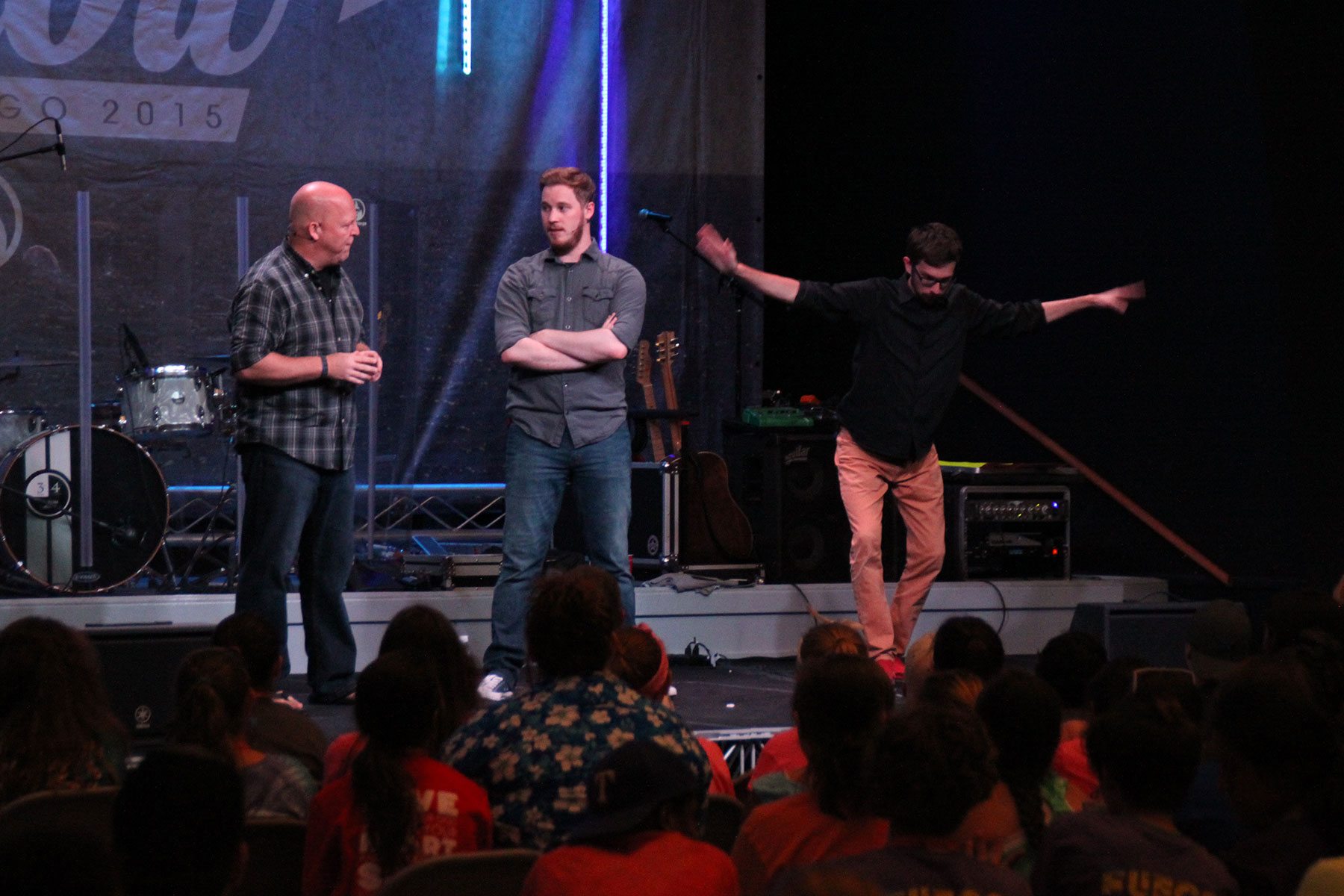 IMPROV COMEDY THAT'S
SAFE, CLEAN, AND FAMILY FRIENDLY!
Schedule 321 Improv for:
Outreach Events
Marriage Events
Volunteer Appreciation
College Events
Conferences
Fundraisers
Fairs and Festivals
Youth Events
Camps
Retreats and much more...
CONTACT US →
321 IMPROV SCHEDULE
Date
City
Venue
Feb 9
Ft Lauderdale, Florida
Among Friends Cruise
Feb 10
Ft Lauderdale, Florida
Among Friends Cruise
Feb 11
Ft Lauderdale, Florida
Among Friends Cruise
Feb 12
Ft Lauderdale, Florida
Among Friends Cruise
Feb 13
Findlay, Ohio
St Marks United Methodist Church
Feb 14
Boca Raton, Florida
Calvary Chapel – Boca Raton
Feb 15
Miami, Florida
Family Life Love Like You Mean It Marriage Cruise
Feb 16
Miami, Florida
Family Life Love Like You Mean It Marriage Cruise
Feb 17
Miami, Florida
Family Life Love Like You Mean It Marriage Cruise
Feb 18
Miami, Florida
Family Life Love Like You Mean It Marriage Cruise
Feb 19
Miami, Florida
Family Life Love Like You Mean It Marriage Cruise
Mar 4
Harrisburg, Pennsylvania
CrossPoint Church
Mar 5
Dillsburg, Pennsylvania
Celebration Community Church
Mar 10
Fort Smith, Arkansas
River Valley Community Church
Mar 11
Fort Smith, Arkansas
Genesis Conference
Mar 12
Berrien Center, Michigan
Michiana Christian Camp

Address:

Berrien Center Bible Church.
Apr 1
Little Rock, Arkansas
Arkansas Baptist Convention
Apr 2
Little Rock, Arkansas
Arkansas Baptist Convention
May 9
Marrietta, Georgia
Johnson Ferry Baptist Church
Jun 14
Hannibal, Missouri
Super Summer
Jun 15
Hannibal, Missouri
Super Summer
Jun 16
Hannibal, Missouri
Super Summer
Jun 21
Hannibal, Missouri
Super Summer
Jun 22
Hannibal, Missouri
Super Summer
Jun 23
Hannibal, Missouri
Super Summer
Jun 29
Eunice, Louisiana
Camp Fuego (Eunice)
Jul 2
Lake Junaluska, North Carolina
M28 Camps
Jul 7
Eunice, Louisiana
Camp Fuego (Eunice)
Jul 11
Wickes, Arkansas
New Liberty Baptist Church

Address:

Bogg Springs Baptist Camp.
Jul 13
Eunice, Louisiana
Camp Fuego (Eunice)
Jul 20
Bethany, Louisiana
Camp Fuego (Bethany)
Jul 27
Bethany, Louisiana
Camp Fuego (Bethany)
Aug 20
Berrien Springs, Michigan
Andrews University
Sep 4
Tipton, Pennsylvania
Frontline Ministries
Nov 12
Black Mountain, North Carolina
Tsunami Ministries